In January of 2005 after a CT scan revealed a large hepatic (liver) tumor along with several other small tumor clusters, Kayleigh was admitted briefly and began her outpatient treatment through the Children's Hospital of Wisconsin.
On April 1, 2005 she was re-admitted to the hospital because the tumors continued to grow despite her treatment plan. Kayleigh's team of doctors and nurses applied what information and research tools were available at the time, but despite their best efforts, Kayleigh lost her battle on April 27, 2005.
Shortly after that day Kayleigh's Crew was born.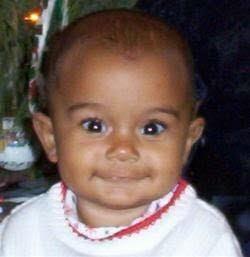 Over the years the Kayleigh's Crew family has raised funds which directly help with the research of vascular anomalies like Kayleigh's. Through our team fundraising and generous donations our efforts have truly been a success.
Together we are making such an amazing difference.
"Only by giving are you able to receive more than you already have" - Jim Rohn